At the end of August, Dallas Smith dropped his fourth full-length country album, Timeless, and continued a run of unprecedented success in the genre for Canadian artists.
Since his move from rock to country, Smith has been at or near the top all the time. Each of his 23 singles has landed at #7 or higher on the charts, with an amazing 10 climbing all the way to #1 – including a historic nine in a row. It's a run unlike anything we've ever seen, even from artists like Shania, Terri Clark, or Paul Brandt.
Related: Dallas Smith Celebrates 10th #1 Hit with Like A Man
I had the chance to catch up with Dallas Smith on a Zoom call to talk about the album, picking songs, the CCMAs, working with young Canadian country talent, and more. But before we get to all that check out the title track from Timeless.
On a Thursday morning, immediately after dropping his daughter off at school (artists have parent duty just like the rest of us), we got on a call that started with congratulations on his soon to arrive 3rd child, the release of his album, and efforts to get each other on a strong wifi signal (welcome to 2020).
The real start though was when we started talking about the album. I asked about the release and reception, and Dallas admitted that it's a little weird, and not just because of the pandemic. He explained that it used to be that he would release an album and then look at sales over the first days and week to see how things were going – but it's not like that anymore. He can see the streaming numbers though, and the messages and posts from fans who are listening, and that has given him a lot of positive feedback to go through.
Outside of album sales, and even praise from fans, this album is already a success. Five of Smith's 10 career #1 singles can be found on Timeless. Yes, four of them were first released on the The Fall EP in March 2019 (Make 'Em Like You, Rhinestone World, Drop, Timeless), but they belong to the album along with Like A Man and the rest of the tracklist. And with 12 songs total on the album, there's still a chance that we see a couple more get released to radio with a chance to continue his streak of success.
Just over three years ago, in Toronto at the Budweiser Stage, we caught up with Dallas before he appeared as a surprise guest with Dean Brody. At the time, he had just gone to #1 for the fourth time with Sky Stays This Blue, and I asked him about the feeling of hitting the top and who gets the phone calls to celebrate when he gets that news. Since he's added six more smash hits since then, I asked him again about that feeling, and if it's still special. And I was happy to hear that it is.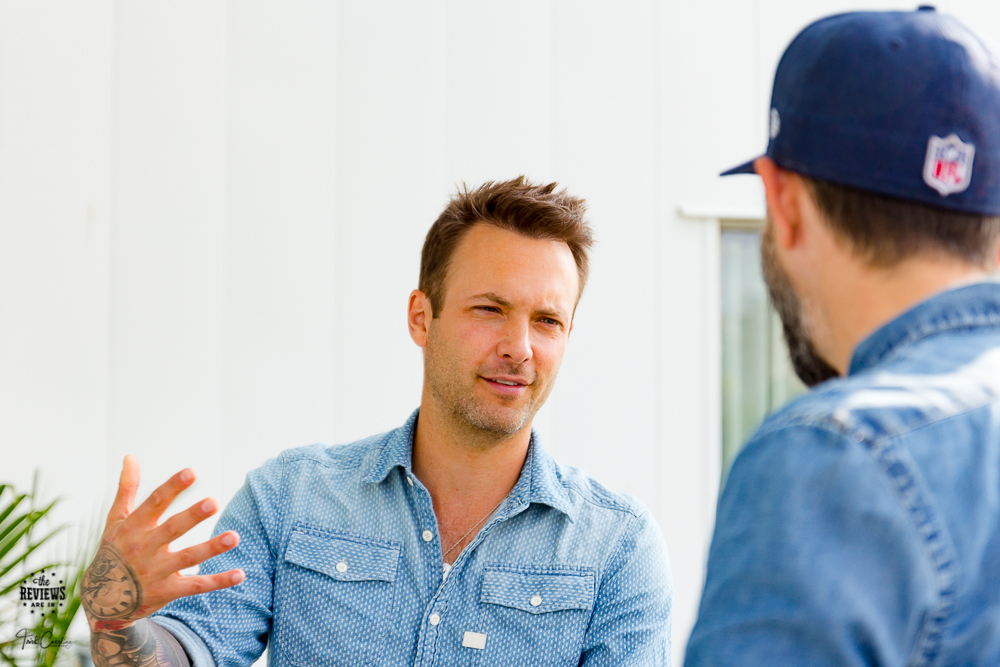 In a humble sort of way, he was sure to add that it takes a lot of luck and good fortune for a #1 to happen. The stars have to align he told me, with a great song, radio be willing to add it and then get it in heavier rotations and fan support pushing it up and up. He also took a moment to point out that he's not alone on the Canadian country scene when it comes to reaching the top (though he is the most proficient, he didn't say that, but I'm pointing it out again). He said that when he first came onto the country scene in 2011 with Somebody Somewhere, you didn't see Canadians at the top of the charts with any kind of regularity. He said that you might see Dean Brody or Gord Bamford get there, but it wasn't a regular occurrence.
Now though, including Smith, we've seen 17 Canadians at the top (by my count, including Justin Bieber with Dan + Shay) since just the start of 2019. And Tenille Townes, MacKenzie Porter, and The Reklaws have all been there twice (with Dallas getting there four times in that period). It's a win for Canadian country music. And Dallas sees it as a good thing for everyone involved in a "rising tides lifts all boats" kind of way. He added that he hopes that what we're seeing is the start of a golden age for the genre north of the border.